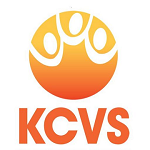 Knowsley Community & Voluntary Services
Leadership - Ingenuity - Sector Social Growth
Who we are
We are the local independent body that works with and for the Social Sector delivering social action in Knowsley
Our History
Knowsley CVS today evolved from Huyton with Roby Council for Social Service (HCSS) inaugurated in 1963 to create interventions for social welfare and relief.  Incorporated in 1989, Knowsley CVS has been the active body supporting and developing Social Action in Knowsley for over 50 years.
The organisation has led the establishment of many responses to social need in Knowsley which are still independent organisations today, including Citizens Advice Bureau, The First Step, Lyndale Cancer Care and The Carers Centre.
Throughout its history the organisations core purpose has remained consistent.  To support social action to provide innovative responses to social need.  To communicate, represent and champion the value of social action and to represent the best interests of the local Sector.
Our Vision
Our vision is a strong, vibrant, independent Social Sector delivering social action that enables communities to thrive
Our Belief
Social Capital, Social Justice and Social Value are equal and meaningful economic drivers.
What we do
We build resilience and viability in Social Sector organisations, we do this through;
Forging active alliances across sectors
Creating pathways that enable and enhance sector activity
Providing Sector organisations practical support and development services and products
Our Values
Insight; harnessing information, knowledge and experience
Authenticity; keeping it real, relevant and rooted in Knowsley
Boldness; having the courage to be brave, be objective, be leaders and get the job done
Leading
Sector Led Peer Support Forum's
New ventures (to mobilise social action)
Sector Collaborations (to scale up social action)
Social Value partnerships with the private sector.
Collaborating
Strategic Partnerships with the public and private sector
Representation
Influencing policy
Lobbying and Campaigning for the social sector
Enabling
Providing expert Advice Information and Guidance to support and develop Sector organisations in their:

Governance
Management
Social Impact
Legal, compliance and regulatory responsibilities
Policy understanding– local, regional and national
Funding
Finance
Insurance

Start up to scale up for new and established ventures
Enterprise in Communities
Illuminate Masterclass programme
Confidential mentoring
Bespoke consultancy services to add capacity
Developing Volunteering Involving Organisations
Trustee recruitment and Induction
Events and Networking opportunities
Newsletters