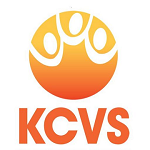 Knowsley Community & Voluntary Services
Leadership - Ingenuity - Sector Social Growth
If you don't have the time or experience to prepare funding bids, perhaps we can help!
KCVS are able to provide a competitively priced bid writing service taking you through the following stages:-
• Discussion of your specific funding needs, getting to know your organisation and identify the areas for which you
need funding.
• Researching the market place to identify funding opportunities.
• Provision of a shortlist of possible grant funders.
• Preparation of the funding bid in liaison with you, tailored to the potential funder.
What are the chances of success?
Well, we can't absolutely guarantee success. As you know, the environment is tough and competition for limited funds is growing. What we can promise is that we will bring a wealth of  bid writing experience to the task.
What does it cost?
We know that you wouldn't be asking us to do this if you were awash with cash. There is no standard fee for this service. We'll sit down with you and discuss your needs – and the final fee will be a function of how much work needs to be done, how much you are trying to raise and your current financial situation.
Interested?
If you would like to know more, please email Lindsey Martin or call 0151 489 1222.