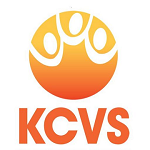 Knowsley Community & Voluntary Services
Leadership - Ingenuity - Sector Social Growth
To advertise a vacancy on the Knowsley CVS website, please complete the fields below. One of our team will check the content and publish onto the site as soon as possible.
Job vacancy advertisement request
The Group Head of Social Impact will lead First Arks Social Impact team in enabling and delivering their impact programmes across the North West, by working with the First Ark Group of companies, investors, partners and stakeholders in ensuring they deliver long-term socio economic change.
Applications close on 22nd October 2017.
Knowsley Community & Voluntary Services Leadership - Ingenuity - Sector Social Growth Sport Works have again been successful in gaining the Short Breaks Swimming contract in Knowsley from September 2017. The contract provides weekly swimming sessions...
Administration Officer – Runcorn
Salary:                       £14,664 – £15,600 pro rata – 18 month fixed term contract (6 month probationary period)
Hours:                       22 hours per week
Place of work:         Halton
Responsible to:      Service Delivery Manager
Purpose of Post:
We're looking for an experienced and highly organised Administration Officer to ensure the smooth running of a Big Lottery Funded health and wellbeing project.
The successful candidate will provide administrative support to the project delivery team and will be responsible for developing and implementing efficient and effective administrative processes and procedures.