News, Events and Vacancies for our Community.
Currently showing in Kirkby Gallery is the 18th annual Knowsley Open Art Exhibition, with over 250 creative works from local artists of all ages who live, work, study or volunteer in Knowsley.
read more
Providing leadership enabling the Sector to be a strong and equal partner, shaping Knowsley the Place with People at its heart.
We are passionate about the growth of the Social Economy in Knowsley.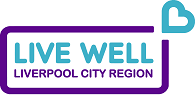 If you're looking for information about local services or activities the Live Well Directory, is a great place to start your search.  Explore options for care and support or find social activities and clubs.
Get in touch, or create an account