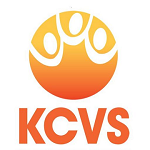 Knowsley Community & Voluntary Services
Leadership - Ingenuity - Sector Social Growth
Part time (30 hours per week)
Based in Liverpool City Centre (you will be required to travel in and around Liverpool).
Salary £18,000 per annum (equivalent to £22,500 for a 37.5 hr week)
Applications close 12 noon Wednesday 26th July 2017
read more
Advertise a Vacancy
To advertise a vacancy on the Knowsley CVS website, please complete the fields below. One of our team will check the content and publish onto the site as soon as possible.
Post it here
Volunteers Centre Knowsley



Do you need a Volunteer? Are you looking to volunteer?
Find out more about volunteering in Knowsley from our Volunteer Centre
Find out more
Funding Information Portal

Are you looking for the latest local, regional and national funding information for Merseyside's Voluntary, Community and Faith (VCF) sector.
Merseyside Funding Information Portal (MFIP) is supported by local voluntary sector infrastructure organisations across the region – including Knowsley.
Visit MFIP