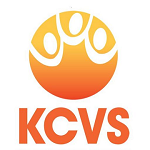 Knowsley Community & Voluntary Services
Leadership - Ingenuity - Sector Social Growth
Liverpool Bereavement Service are looking for a qualified and experienced counsellor to lead their Children and Young People's Service (Oakleaf), in Liverpool City Centre.
This is an exciting opportunity to work within an established and well respected service that provides counselling to children and young people aged 4 to 19 years who have suffered a bereavement or other major loss.
The role is part time based on 25 hours per week operating flexibly across Monday- Friday from 8am to 6pm.
The post is funded until 31 March 2019 .
Main responsibilities
Provide overall direction for the service, setting priorities and co-ordinating activities to meet the targets and outcomes of LBS and Oakleaf funders.
Manage, support and guide a team of staff and volunteers, providing clinical supervision and organising relevant training as necessary.
Take overall responsibility for the quality, appropriateness and development of specialised counselling for children, young people and families.
Promote and develop the service liaising effectively with other agencies, and funders.
Maintain a direct case load, providing therapy to children and young people alongside other staff and volunteers.
Maintain relevant records and statistics to monitor and evaluate performance and provide information to the Board of LBS to guide future decision making.
read more
Advertise a Vacancy
To advertise a vacancy on the Knowsley CVS website, please complete the fields below. One of our team will check the content and publish onto the site as soon as possible.
Post it here
Volunteers Centre Knowsley



Do you need a Volunteer? Are you looking to volunteer?
Find out more about volunteering in Knowsley from our Volunteer Centre
Find out more
Funding Information Portal

Are you looking for the latest local, regional and national funding information for Merseyside's Voluntary, Community and Faith (VCF) sector.
Merseyside Funding Information Portal (MFIP) is supported by local voluntary sector infrastructure organisations across the region – including Knowsley.
Visit MFIP