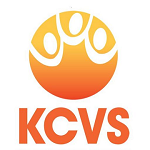 Knowsley Community & Voluntary Services
Leadership - Ingenuity - Sector Social Growth
The Group Head of Social Impact will lead First Arks Social Impact team in enabling and delivering their impact programmes across the North West, by working with the First Ark Group of companies, investors, partners and stakeholders in ensuring they deliver long-term socio economic change.
Applications close on 22nd October 2017.
read more
Advertise a Vacancy
To advertise a vacancy on the Knowsley CVS website, please complete the fields below. One of our team will check the content and publish onto the site as soon as possible.
Post it here
Volunteers Centre Knowsley



Do you need a Volunteer? Are you looking to volunteer?
Find out more about volunteering in Knowsley from our Volunteer Centre
Find out more
Funding Information Portal

Are you looking for the latest local, regional and national funding information for Merseyside's Voluntary, Community and Faith (VCF) sector.
Merseyside Funding Information Portal (MFIP) is supported by local voluntary sector infrastructure organisations across the region – including Knowsley.
Visit MFIP