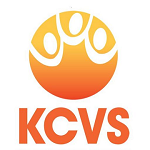 Knowsley Community & Voluntary Services
Leadership - Ingenuity - Sector Social Growth
A report exploring the real experience of Social Value for social sector organisations in Knowsley has been published this week  by Knowsley Community and Voluntary Services (KCVS). The report highlights the findings of a collaborative research project with the University of Liverpool Management School.
The aim of the research was to provide KCVS with a greater understanding of the experiences of working in the voluntary and community sector in 2015, with particular focus on the impact of the Public Services (Social Value) Act 2012.
The key findings show a picture of a social sector in Knowsley that has belief and passion, a desire to make a positive difference, empathy, and a willingness to learn, but a sector that is struggling to survive in an increasingly challenging world. There is a lot of firefighting that compromises long term planning and everything is underpinned by the constant search for funding. It is vital for these organisations to be able to network, share and collaborate with peers.
The report clearly identified that there is a need for the support of organisations such as KCVS in order to navigate increasingly and constantly changing, socio-economic environments. The report also identifies important challenges for commissioners; they need to be clear about social value and ensure that the social sector can take full advantage of opportunities presented by the Act.
Pamela Ball, CEO of KCVS said
 The research findings have provided both a validation of what we thought about the current status of social sector organisations in Knowsley, as well as highlighting sector support opportunities and gaps.

We are an insight led organisation and were also excited about the prospect of working with The University of Liverpool, in particular Drs Moxham and Meehan, on a new kind of research approach.

We are also committed to sharing this research freely, in the spirit of open data. By doing so we hope to provide important knowledge and information to as many individuals and organisations across the country, in order to inspire and support voluntary and community action.
Dr Clare Moxham, University of Liverpool said
Collaborating in the design of the research with KCVS in this way ensured that the work was relevant, timely and has the potential to provide real benefit to the third sector in Knowsley. We anticipate that the findings will be of interest to voluntary and community organisations across the UK, and that they will provide a platform for continued conversations about social value across wider stakeholder groups, including commissioners and third sector policy makers.
The report will be used by KCVS to inform their future work on social value, a nationally recognised specialism of the team. It will also be used to start further conversations with the voluntary and community sector about how KCVS can support them in developing methods to prove their social value to commissioners. KCVS will ask Commissioners how they intend to make the opportunities associated with Social Value real for the sector.
You can download a summary of the findings here
Or the full report here.
KCVS dissemination report FINAL