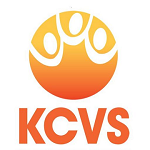 Knowsley Community & Voluntary Services
Leadership - Ingenuity - Sector Social Growth
To advocate for the Social Sector, to champion the sector's impact, to realise the full value of the social sector and its contribution to local economic growth, Knowsley CVS works with strategic partnerships to enable our work. These include;

Providing Volunteer Brokerage services to indiviuals who are looking for volunteering roles and supporting the VCFSE community to develop volunteering programmes to utilise the skills and experience of Knowsley citizens.
http://www.kcvs.org/welcome-to-the-volunteer-centre-knowsley/
Example of our partnership work with Volunteer Centre Knowsley http://www.kcvs.org/one-approach-to-volunteering/

Its mission is to provide a united approach that will enable charitable grant-making and social investment that will best meet the needs of Knowsley's local communities.
http://www.cfmerseyside.org.uk/give/knowsley-foundation

VS6 is a partnership of voluntary, community, faith and social enterprise infrastructure agencies operating across the Liverpool City Region. It has developed to shape city region policy, represent the sector, and support and engage with public and private sector partners working at a city region level.
http://www.vs6.org.uk/
Examples of some of our partnership work with VS6 http://www.kcvs.org/have-your-say-in-the-devolution-debate/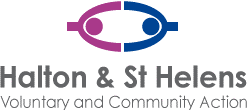 KCVS is working in partnership with Halton & St Helens CVS to bring the STAR Standard Accreditation to Knowsley to enable the Knowsley Sector to demonstrate the quality of their systems and services to local Commissioners.