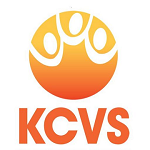 Knowsley Community & Voluntary Services
Leadership - Ingenuity - Sector Social Growth

Trustees are a very specific type of volunteer who oversee the governance of charities and community groups.
The role that a trustee undertakes will vary from organisation to organisation, as will the job title e.g. trustee, governor, committee/board member, director etc.  Some roles will be at a purely strategic level e.g. deciding on the future plans of an organisation, monitoring financial activity or ensuring legal compliance.  However, particularly in smaller organisations, trustees may also be more hands-on e.g. fundraising, doing facilities management and providing services to users/clients.
There are many benefits to becoming a trustee which include;
a way to give something back
a way to learn and develop new skills
a different way to apply your existing skills and knowledge
the pleasure of working with people who share your values and vision for the local community
a way to improve your CV and increase your personal networks
a way to raise your confidence and self esteem
People who volunteer are said to be happier and even sleep better!
You can read individual trustees stories here.
Whether the group is a registered charity/CIC or not the role of trustee/board member does carry with it more responsibilities than other volunteering roles.  To understand more about roles and responsibilities visit;
The Charity Commission's website
NCVO – free  governance resources
Trustees and Fundraising Guidance
There are no particular criteria to becoming a Trustee though an enthusiasm for the work of a particular organisation is an obvious advantage.  Sometimes boards will be recruiting to fill a specific skills gap in the board e.g. marketing, HR, finance but this will be made clear in any role description.
Boards are looking to increase the diversity of their membership and particularly welcome applications from young people, women, ethnic minorities,  the LGBT community, people with disabilities and those from lower income groups regardless of religion or belief.
Becoming a volunteer or recruiting for new board members is a similar process to other volunteer roles.  See Becoming a Volunteer  or I want to recruit a volunteer
If you would like to talk to someone about becoming a trustee or for help and support in recruiting please do call us 0151 489 1222 or email kcvs@kcvs.org between 9.30 am – 4.30 pm Monday to Friday.
Find out about activities for Trustees Week 7 – 13 November in Knowsley  http://trusteesweek.org/