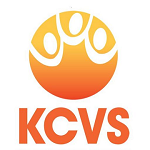 Knowsley Community & Voluntary Services
Leadership - Ingenuity - Sector Social Growth
Volunteer Managers Forum – 7th September 2017
Knowsley CVS Volunteer Managers Forum provides support and development to all Knowsley VIO's (Volunteer Involving Organisations). If you are a Charity, Voluntary, Community or Social Action Group, Faith based or Social Enterprise this forum is open to your key personnel who co-ordinate and manages volunteers. The forum is an opportunity to learn new skills, create connections and keep up to date on current policy and practice for VIO's in Knowsley. Guest speakers will be announced nearer the date.
Please book via the Eventbrite link below. Please also share with your peers and we look forward to welcoming you on the 7th!
https://www.eventbrite.co.uk/e/volunteer-managers-forum-tickets-36351661799 
Volunteers Centre Knowsley



Do you need a Volunteer? Are you looking to volunteer?
Find out more about volunteering in Knowsley from our Volunteer Centre
Find out more
Funding Information Portal

Are you looking for the latest local, regional and national funding information for Merseyside's Voluntary, Community and Faith (VCF) sector.
Merseyside Funding Information Portal (MFIP) is supported by local voluntary sector infrastructure organisations across the region – including Knowsley.
Visit MFIP