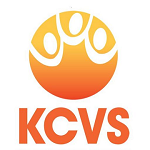 Knowsley Community & Voluntary Services
Leadership - Ingenuity - Sector Social Growth
Knowsley has a vibrant and active volunteer culture.
Knowsley CVS host the accredited Volunteer Centre service for Knowsley at Nutgrove Villa in Huyton.
Opening hours 9.30 am – 4.30 pm Monday to Friday
One Approach to Volunteering is a best practice framework developed in partnership with KCVS and Knowsley Council.
The Vision  Knowsley has a vibrant and active volunteer culture that supports communities to build the capacity to enable people to be more engaged, responsible and involved in solving their own problems. Core Principles
Choice
Volunteering must be a choice freely made by each individual.
Diversity
Volunteering in Knowsley is open to all regardless of race, gender, carer status, gender identity, sexual orientation, offending past, disability, socio-economic status, age and religion or belief.
Mutual Benefit
Both the individual volunteer and the organisation should benefit. The giving of time voluntarily establishes a reciprocal relationship in which the volunteer benefits and feels that his/her contribution is personally fulfilling, whilst the organisation benefits from their contribution and skills.
Recognition
Recognising the contribution of volunteers is fundamental in creating positive and fair relationships between volunteers, third sector organisations , public sector bodies and other partner organisations. This includes recognising the contribution to the organisation, the community, the local economy and wider social growth. All the current opportunities from organisations who have signed up to the One Approach can be found at https://do-it.org/organisations/volunteer-centre-knowsley   Volunteer Centre Activity is informed by the Knowsley Volunteer Strategy 2015 – 2019. Key Strategic Aims and Outcomes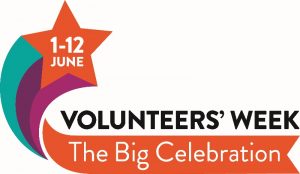 In keeping with the One Approach core principles Knowsley Volunteer Centre is a signatory to the Keep Volunteering Voluntary Campaign   Keep Volunteering Voluntary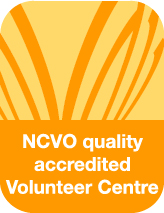 Looking to Volunteer?
Use the form below
Volunteers Opportunities
A trained chef, wanting to give something back to the community, is looking to volunteer in the evening and weekends. If you could make use of this volunteer offer please call Lindsey on 0151 489 1222 or email kcvs@kcvs.org with your details.
Vee's Place are looking for an enthusiastic volunteer to cover the reception desk on Wednesday and Friday 10am to 3pm.
Vee's Place is passionate about an all-inclusive community and provides opportunities people would not normally be able to get involved in; training, education & learning, health and well-being, arts, culture environment, music, library, gym, dancing, food co-op, IT suite, games room and socialising.